Snowday Labs is a web development and IT consultant firm based in Baltimore. We combine simple, creative and efficient solutions for our clients.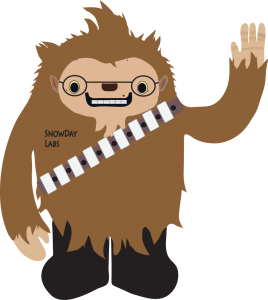 Web Design
We have experience with web technologies including but not limited to: Microsoft .NET, C#, ASP, VBScript,  Java, Perl, PHP, CSS, html, WordPress, Drupal, Joomla,  SQL Server, MySQL, Javascript, jQuery and JavaScript frameworks YUI .
Development Tools: MS Visual Studio, Eclipse, Coda,  X Code, Notepad++, Dreamweaver, Flash, Photoshop, Illustrator, Cyberduck, MAMP and WAMP.
I.T. Consulting
Our consulting service revolves around developing and deploying web applications, but we also deal with security and hardware issues. We can help you manage, maintain, and fix any hardware and software issues related to Linux, Vmware, Windows servers, Apache, IIS, MySQL, PostGreSQL and SQL Server databases.
Please e-mail us at snowdaylabs at gmail.com  if you want any advice or have any questions. Thanks!
---